Introducing the Pams Artist Series Tissues
A tissue box is the perfect canvas to bring a piece of art into your home. Here at Pams, we're excited to share with you our Artist Series – a selection of tissue box art created by emerging young New Zealand artists and designers. We partnered with 3 local artists to create packaging for the tissues surrounding the theme of 'New Zealand, Our Home'.
Our first artist of the collection, Lucy Davidson, grew up exploring the Tutukaka Coast in Northland – an upbringing where she developed a deep connection to the land and an appreciation for natural processes.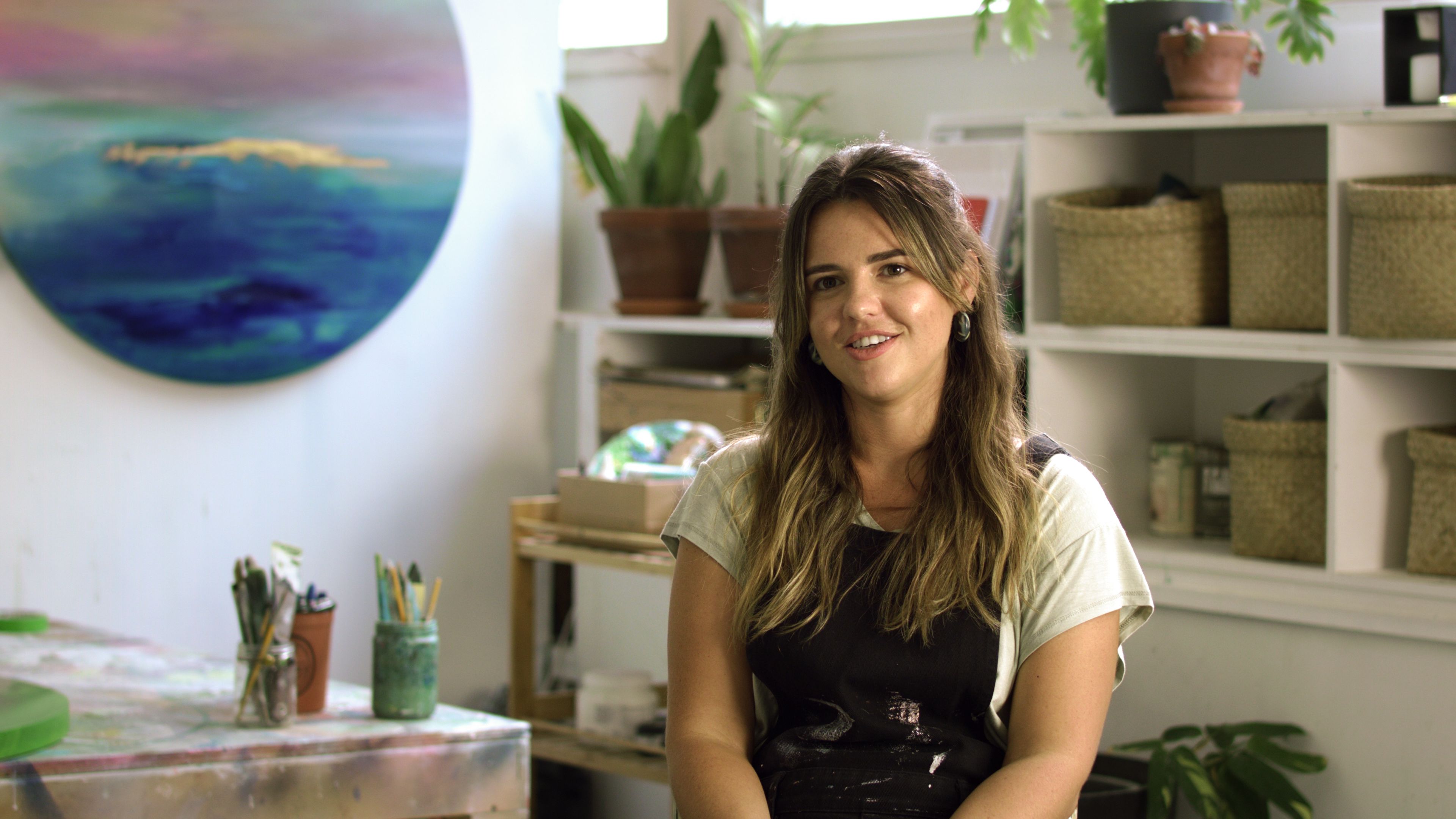 As well as using her upbringing to inspire her artwork, she also takes inspiration from her local coastline, land and seas - envisioning her art and painting style to be a form of escapism. Using the natural colour palette influenced by her surroundings, this form of abstraction transports her, and us, to portals of imagined worlds inspired by her home.
"I really like bringing people something that inspires joy. My favourite thing to do is to get out in nature and find the little details that I can bring into my work." - Lucy

Through the Artist Series, Lucy encourages us to bring a slice of her home to ours; use her art to invite your family and guests to evoke their own memories of home and the elements within themselves that are grounded by nature.

To get your hands on some of Lucy's permanent artwork for your home, look here



Our next artist series showcases Bron Alexander. To learn more about Bron's artwork and bring her pieces into your home, click here.
Pams Artist Series Tissues, was available in: