Back to Work Lunch Prep
After a long summer of easy lunches and delicious meals out and about, it's that time of year again when the holidays are over and reality kicks in! Now that you're well and truly back into work, whether that be working from home or in the office, there's no need to feel daunted about getting settled into your routine. Having meal prep all sorted for the week can change the game when it comes to minimising the morning mayhem!
Here at Pams, we're all about shopping ahead of time and meal prepping on a Sunday to be one step ahead of the game and stay on schedule. Having a bulk salad in the fridge that you can reinvent throughout the week into 5 days-worth of lunches is our favourite way to get a healthy balance of vegetables, protein, grains and carbohydrates.
Follow our recipe on Red Quinoa Salad Meal for the ultimate guide on how to whip up delicious meal prep salad with Pams Superfoods Red Quinoa. A lunch so good, you'll be thinking about it all week long.
Extra Meal Prep Ideas
We also love mixing it up each week and dabbling in new recipe ideas with a different variety of fresh and cooked ingredients. An easy and tasty dish like this Pumpkin & Chickpea Salad is the perfect vegetarian alternative for a weekday lunch.
Try out these Mexican Beans – they're one of the most versatile meal prep recipes that you can get! The perfect base for your lunch when you're working from home, or easy to take into the office. Simply adjust your toppings and sides with what you fancy that day, or use in a burrito, as a veggie nacho sauce or piled on top of rice!
If you have any veggies that are on their way out or a bunch of eggs that need using up, why not make a big pie or frittata on Sunday evening that can be sliced up (or frozen) ready for the week ahead! We love a hearty Bacon & Egg Pie with a Twist, or this veggie-packed Green Goodness Frittata.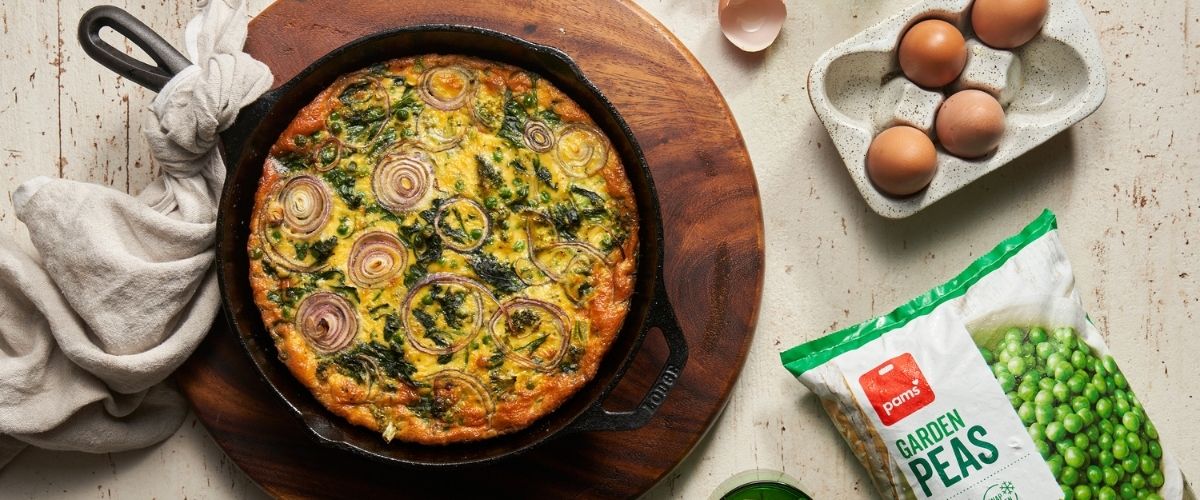 Kids Meal Prep Ideas
Make sure your kids lunchboxes come back empty at the end of the day by filling them with delicious and easy to eat snacks and meals that will impress hungry tummies. To stay on top of feeding your home's biggest critics, prep a variety of treats that you can mix and match everyday – keeping them in the freezer ready to defrost the night before!
We love our Mac & Cheese Cups that are so good, even you'll be sneaking bites. Make sure you make enough for the week ahead – we even recommend whipping up a double batch once you get a taste for these goodies! Another fave is our Easy Bean Taquitos, where you can prep these the night before and divide them up for lunchboxes. Even chop them into bite sized morsels for light work on little hands. Our Pea & Halloumi Fritters are also great for lunch prep – simply make the batter the night before and fry them up in the morning! They're delicious for your breakfast as well!
Having one less thing to think about in the mornings can change the way your day goes! With a weekly meal prep menu full of healthy and delicious meals, your busy weekdays can seem just that bit lighter for you and your whānau.
Your Workday Lunch Sorted