An Alternative Kiwi Christmas – How to Cook for Dietary Needs
Christmas is the time of year when loved ones come together to have quality time and enjoy each other's company. Eating tends to be the hero of the day, with delicious finger foods and nibbles, gorgeous centerpieces and naughty desserts. During this festive season, it's important that all members of the family should feel included in the celebrations.
Food plays such a role in our lives, and a number of guests may have allergies, intolerances, or cultural specifications that restrict what they can eat. To adapt to fit everyone's eating lifestyle, it's easy to plan your ideal Christmas menu, and simply alter the ingredients to suit all of your loved one's diets. Dietary requirements are becoming more and more mainstream, from dairy-free, and gluten-intolerant, to vegan or vegetarian. No matter the diet - the opportunities for scrumptiousness are endless, and Christmas day is even better when it's catered to everyone!
Cooking for gluten free loved ones
Gluten is the protein found in many grains, such as in bread, pasta, and cereals. Most of your classic festive Christmas dishes are gluten free anyway, as meats and vegetables are naturally free from gluten. Christmas ham, BBQ lamb, roast turkey and salads are safe for those with gluten intolerances and allergies, but make sure you're checking things like gravy, marinades, dressings and anything pre-made. If you're in a pinch, most things can be substituted for a gluten free alternative, and the best part is – no one will be able to notice! Here are some tips for a gluten free Christmas day.
When making homemade gravy, simply swap the flour for the same amount of Pams Rice Flour or Pams Cornflour.
Use Pams Gluten Free Loaf to make gluten free breadcrumbs for stuffing.
Use Pams Gluten free crackers on your festive cheeseboard.
If you have a gluten free guest, you can easily make your whole menu gluten free without compromising on taste or flavour.
Dessert can be the tricky part when it comes to gluten intolerances as lots of baked options contain flour. Pavlova is the perfect Christmas dessert that is naturally gluten free or try our warming Gluten Free Apple Crumble with dollops of cream!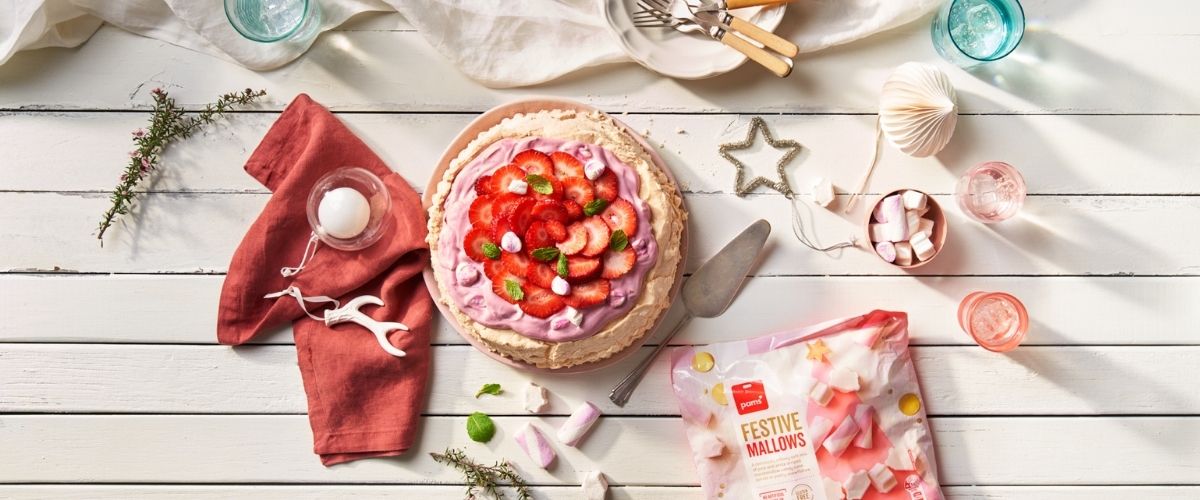 Cooking for vegetarian loved ones
On a day when, traditionally, meat reigns supreme, it's actually surprisingly easy to cater to your vegetarian loved ones! A vegetarian diet is for those who tend to stay away from meat, seafood and additions like goose fat and pâté etc. So, whipping up a delicious feast for those non-meat eaters simply means a bit more planning, and some swapping out some of your more classic ingredients for veggie alternatives. Here are some tips for a vegan and vegetarian Christmas day.
Most dessert options are vegetarian friendly, unless they contain gelatin or animal fats – it's important to check this on products such as marshmallows, lollies or store-bought pastry if you are going to include them in your dessert options.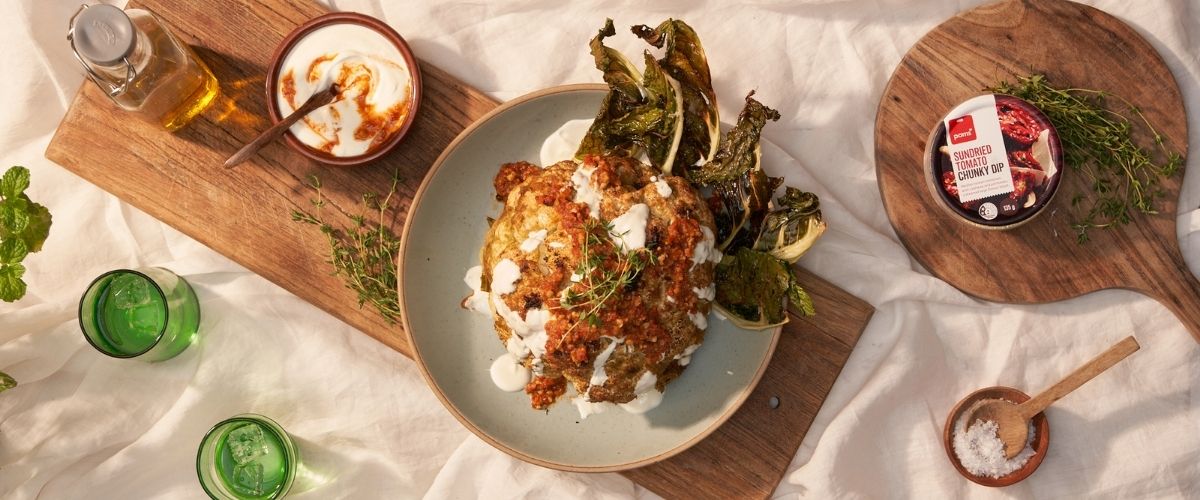 Cooking for vegan loved ones
Veganism is a dietary requirement where people don't include any form of meat, dairy, eggs, or animal byproduct in their meals (usually including honey!). This means a more refined diet where veggies, grains, and whole products are the hero. But, with some ingredient swaps and slightly more planning than for standard vegetarian diets, your plant-based guests will definitely be leaving the table just as satisfied as anyone else! Here are some tips we love for a vegan Christmas.
A great top tip is to always have a pot of hummus on hand to thicken sauces or serve as a quick vegan snacking solution.
If you have a recipe that calls for milk, such as mashed potatoes or a gratin, try substituting for Pams Plant Based Milk.
Avocado adds a delicious creaminess and is great in place of dairy! We love it in our Plant Based Caesar Salad dressing.
Instead of your standard green salads, add in some more protein and cater to everyone with our delicious Maple Tofu Wreath.
Vegan desserts are just as tasty, and full of dairy-free flavour! Why not give our Mini Vegan Pavlovas a try using the aquafaba from your chickpea can! Or get amongst our Mini Mocha Tarts!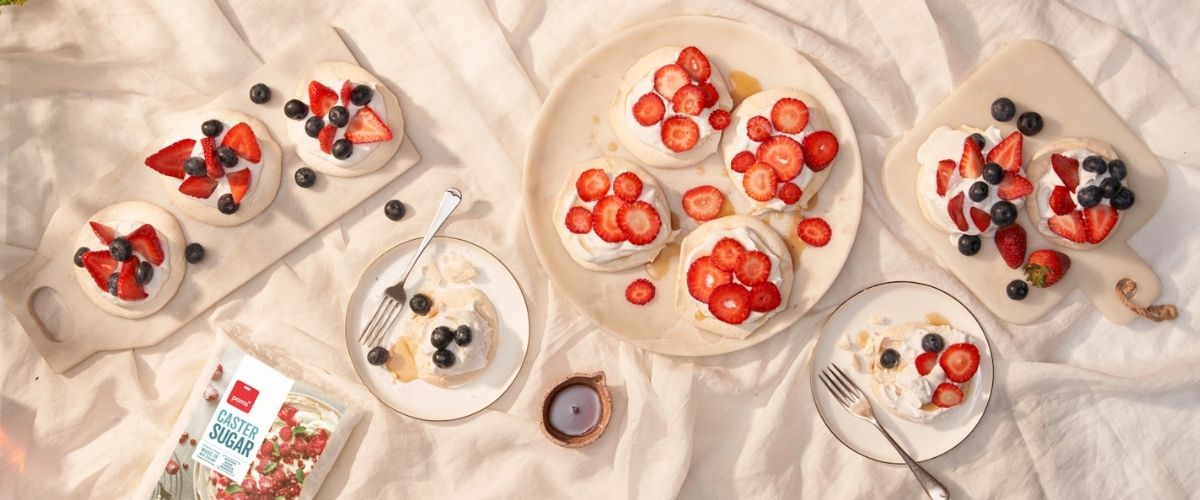 Cooking for nut-free loved ones
Nut-free diets or allergies can be serious, so we always recommend removing nuts from your entire menu if you are catering to someone with a nut allergy. It's important to check the ingredients lists so that there's no evidence of nuts in your pre-made products, like biscuits or dressings.
It's always important to check with your guests to fully understand their allergies and / or dietary requirements, but a good substitute for nuts is typically seeds! Toasted nuts in a festive Christmas salad can be substituted for toasted Pams Pumpkin Seeds, Pams Sesame Seeds or sunflower seeds.
Often nuts, like walnuts, are included in classic stuffing recipes – so you can either omit nuts from the recipe or try replacing them with dried fruit like cranberries or chopped apricots!
Try roasting some Pams Chickpeas to add extra texture and crunch to your salads.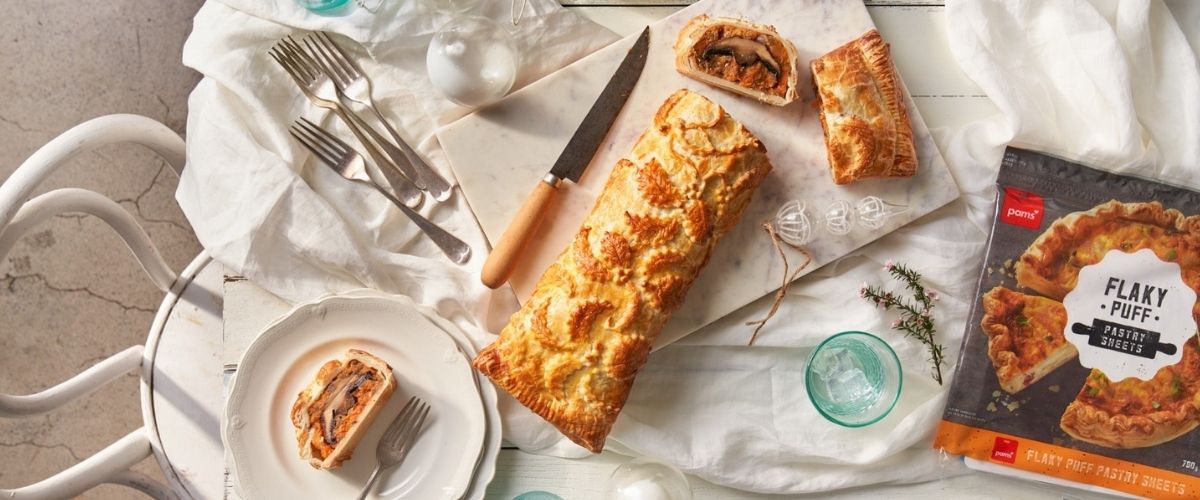 Alternative Christmas
This Christmas no one needs to feel left out - we've got something for everyone regardless of dietary needs!