Pams Prep Kitchen: Top Tips for Using Beans & Legumes
Wondering what you can make out of those beans & legumes collecting dust in the back of your pantry? We have you sorted with our top tips to make your meals go further, without breaking the bank!
If you're anything like us, over the past year you've learned the value of stocking up on essentials. But once you've got all those tins of beans and lentils and chickpeas in the pantry, the question becomes: what can you actually make out of them?
Beans & legumes are budget-friendly, nutritionally dense and super versatile - perfect for all different kinds of meals. As one of the most underrated ingredients, they're a staple in our homes especially when we're in a bit of a cooking pickle or time crunch! Perfect for any time of the day, they're filled with antioxidants, protein and fiber that keeps you fuller for longer.
Although tinned are more convenient, dried and cooked beans & legumes have the same health benefits, and are actually cheaper! Just remember that 1 and a ½ cups of cooked, dried beans equals a 400g can.
If you do use tinned beans or legumes though, make sure you prep them: Remove the liquid, pour the contents from the can into a fine sieve, and rinse under warm water. If you're using chickpeas, a Prep Kitchen Tip is to save the liquid they come in (aquafaba) - it's a great substitute for egg whites in vegan cooking!
Great for our health and happiness, we're all about the versatility these guys have. Follow along for our top tips for making the most of your beans & legumes.
Tip 1 – Vege Sausage Rolls
Perfect for the kids or an afternoon snack, our Vege Sausage Rolls are an amazing, easy way to make the most of your beans or lentils.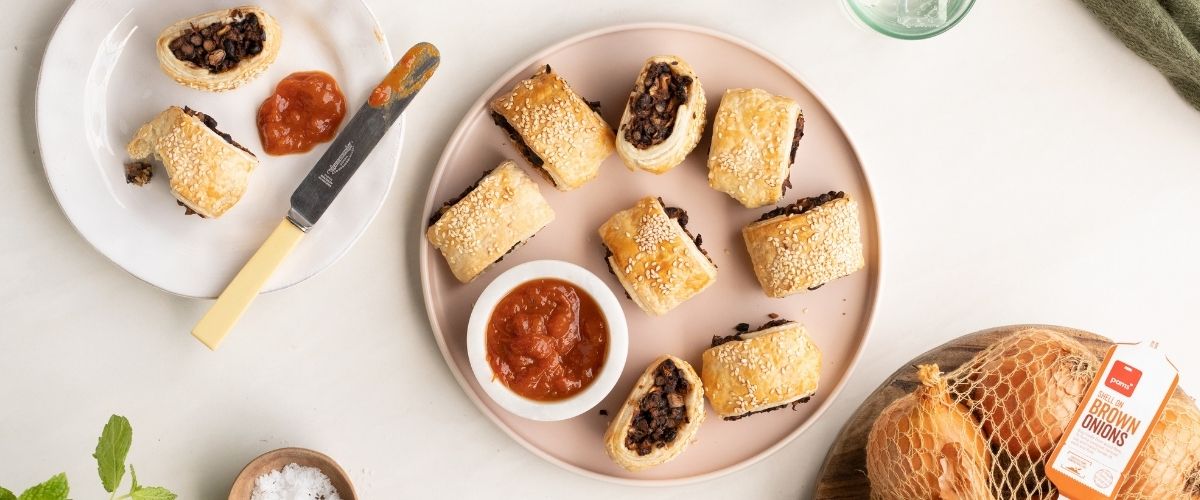 The best thing about our
Vege Sausage Rolls
is that you can use any legumes in your cupboard, there's no wrong way to do it! They're always a hit with the family as a veggie-friendly afternoon tea or lunchbox idea. You can even add mashed kūmara to bulk out the mixture!
If you don't have pastry, try using this mixture as a mince alternative that's great for nachos, on toast and in a cottage pie. Or, crack an egg into it with 2 tablespoons of breadcrumbs to create a mix that can be made into veggie burger patties.
Tip 2 – Any-Bean Dip
When you can't get to the shops to buy your favourite dip, try making your own Any-Bean Dip as the ultimate alternative.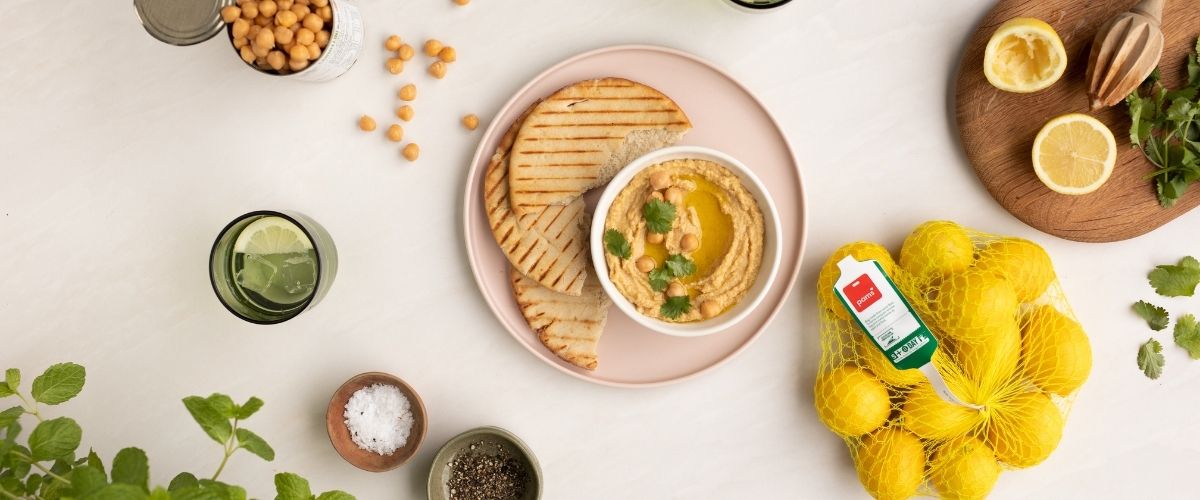 Although chickpeas seem like the go-to, you can create our delicious Any-Bean Dip with any can of beans in your pantry. The customisable combo of a can of beans, garlic, lemon juice, olive oil and a mix of herbs and spices popped in the blender makes for such a tasty snack. Jazz it up by whizzing in some of your favourites like feta, roasted beetroot, jalapeños, or even pumpkin!

You can even use this dip as the base for our Roasted Cauliflower. Super tasty, and easy to whip up when guests are coming over for an unexpected lunch!
Tip 3 - Bulk Up Your Mince
There's no better way to make your mince go further than by popping in some dried or tinned lentils.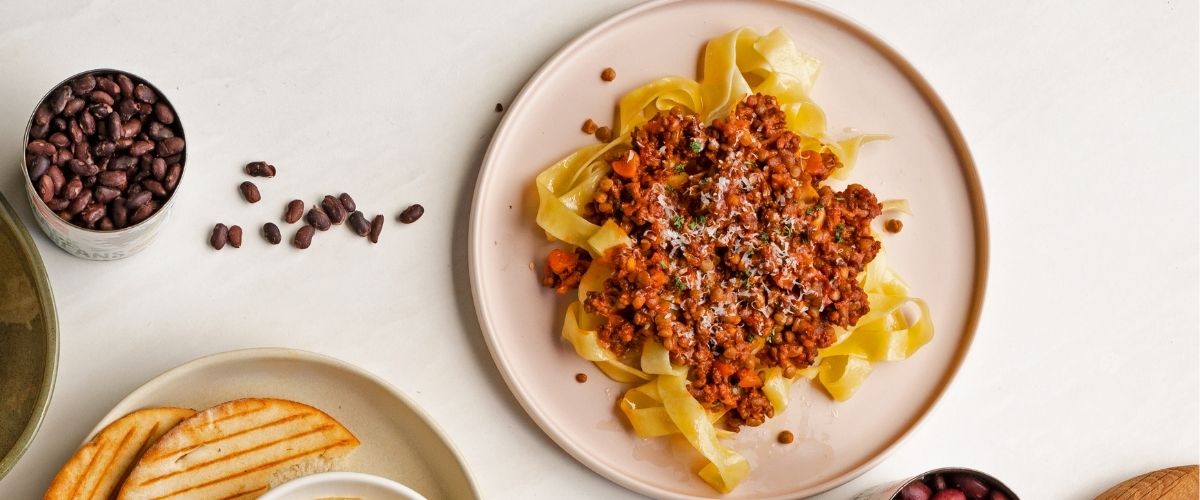 There's no better way to make your mince go further than by popping in some dried or tinned lentils; they're budget-friendly and mimic the texture of ground meat. Bulking up your meals with legumes is a great way to trick the kids into eating more veggies, as well as boosting the fiber without costing the earth.
Any mince recipe works; try lasagna, meatballs, cottage pie, or a simple mince on toast with a
poached egg
. The opportunities are endless – even swap out the mince entirely and have a purely lentil Meatless Monday!
Tip 4 – Make it Mexican
We're all about utilising what we've already got, especially on a manic weeknight.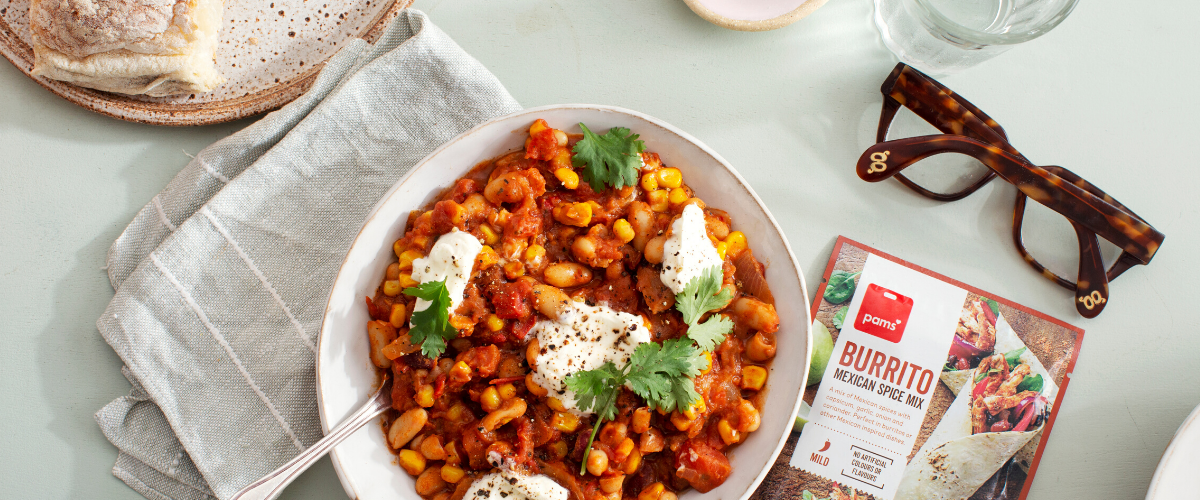 If you're looking for something super easy – why not whip up a tasty and nutritious Mexican-inspired meal! Mexican Beans are super versatile and great for using up what's in your pantry and fridge. Get creative by adding any veggies such as carrot and celery, or even using up some spicy sausage or chorizo!
Serve in tacos with crunchy slaw, pan-fry in a tortilla with some cheese for a quesadilla, or even pop on top of a baked kūmara! Flavour your version of these beans with our Pams Burrito Mix or Pams Taco Mix - or even just 2 tsp of cumin will do the trick!
Tip 5 – Boost your Beans
We love adding beans to all kinds of meals, bulking up base recipes and providing extra protein.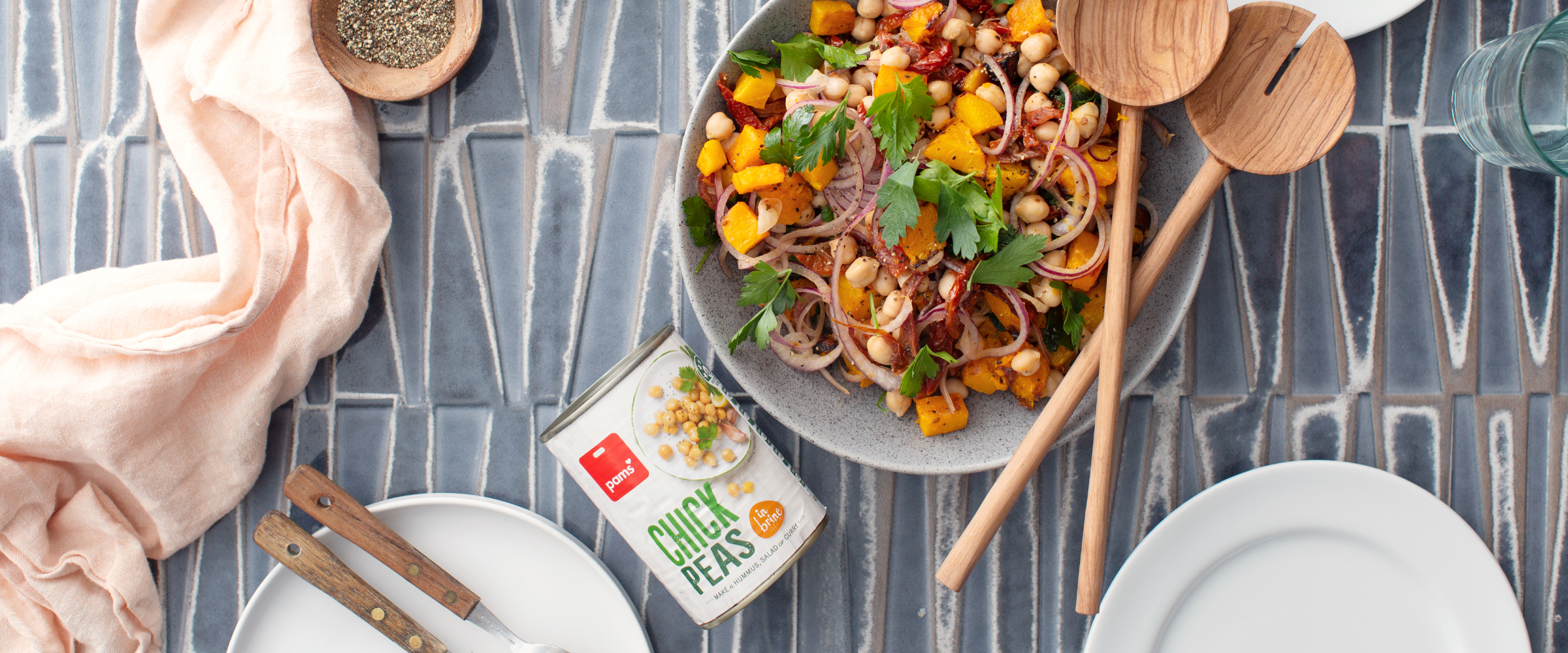 Bean salads, like our Pumpkin and Chickpea Salad, are great lunch options - just rinse your legumes or beans from the can and add them raw to your favourite fresh meals. Or, when short on texture, coat some rinsed chickpeas in your favourite spice combo and pop them on a baking tray in the oven for 20 mins to roast. They come out crispy and moreish, giving the perfect crunch to top a salad, or even just eat by themselves!
If you need to thicken up thinner soups and casseroles, simply blend a cup of white beans and add it to your pot of goodness. Getting sick of rice and potatoes? Why not whip up some delicious brothy beans to accompany your dinner this week! Simply fry off a couple cloves of garlic in olive oil, add in a tin of cannellini beans, ½ a cup of stock, and any herbs and spices of your choice. They're the ultimate wholesome side dish that can be customised to suit your whānau!
Our Favourite Bean and Legume Recipes
When it come to these guys, the sky's the limit! Try our easy, delicious recipes to get you started.