Valentine's Day Drool-Worthy Desserts
Here at Pams, we think the best way to say 'I love you' is through food, and with Valentine's Day right around the corner, what better way to celebrate than with a decadent dessert? Treat yourself and your loved ones this February 14th to something sweet - as a reminder that there really is love all around!
Nothing beats home-cooked, so why not surprise your loved one with this Chocolate Lava Cake to Share! Whip up the batter before dinner and pop it in the oven right before pudding time to satisfy that sweet tooth. Serve your lava cake with raspberries & cream to cut through the rich, chocolatey goodness. As the perfect serving size for 2 spoons, this decadent dessert will definitely be the highlight of your Valentine's Day.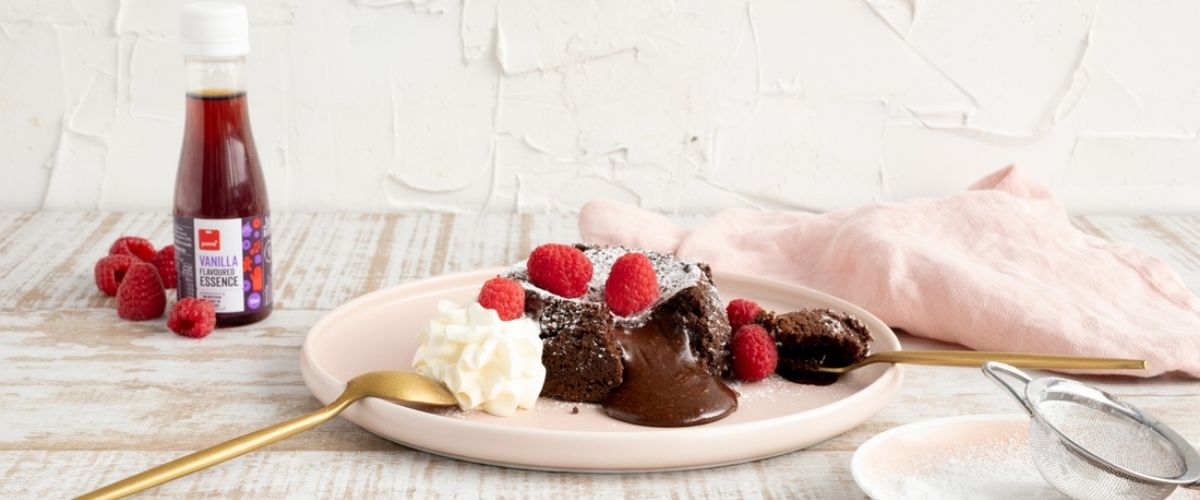 If you're after something similar to our rich lava cake but a bit lighter on the lips, then this
No-Bake Gluten Free Chocolate Tart
will do the trick! With a crisp biscuit base, a luxurious chocolate filling and a tangy swirl of berry, a slice of this tart will make anyone fall in love. Make this tart ahead of time for a no-stress dessert idea straight from the fridge!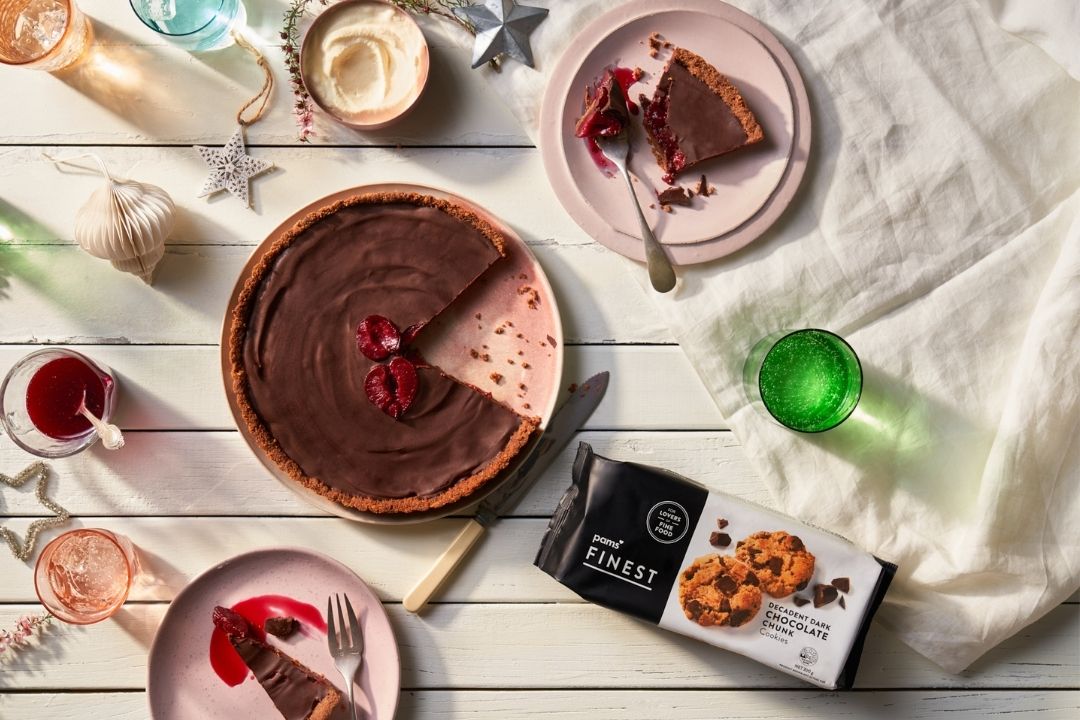 If dark chocolate isn't your go-to when it comes to a decadent dessert, why not try these White Chocolate Lavender Truffles for a twist on a classic February 14th treat! The subtle floral hint of lavender elevates these bites of white chocolate goodness, and they keep in the fridge for up to 5 days so you can make the feeling of love last even longer!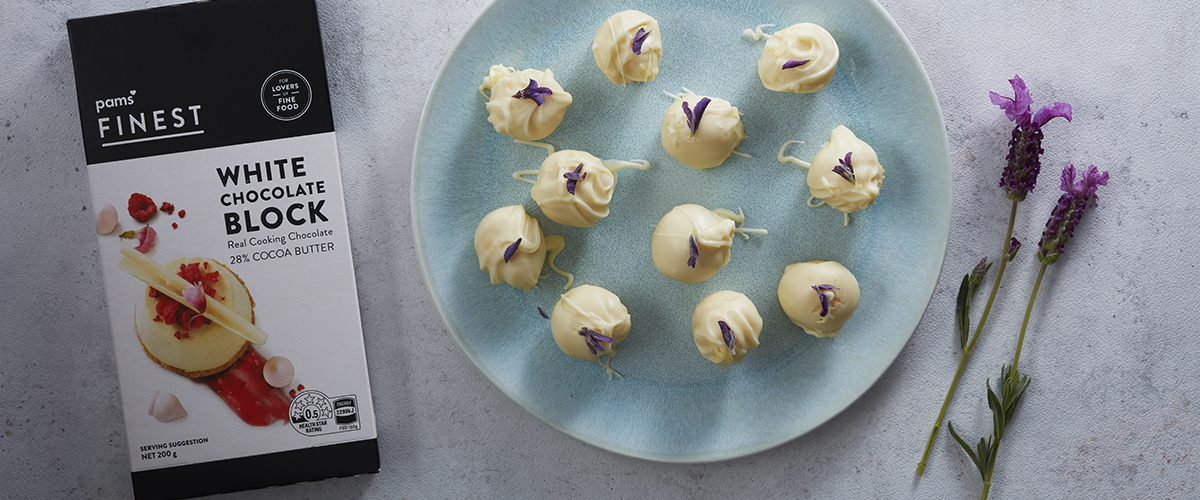 Who doesn't adore a hunk of Chocolate Brownie, no matter the time of year? Step up your baking game this Valentine's Day and add in swirls of delicious Hazelnut Spread and chunks of hazelnuts & dark chocolate. This indulgent sweet treat is also extra special when smothered in Pams Vanilla Ice Cream and drizzled with chocolate sauce. How naughty!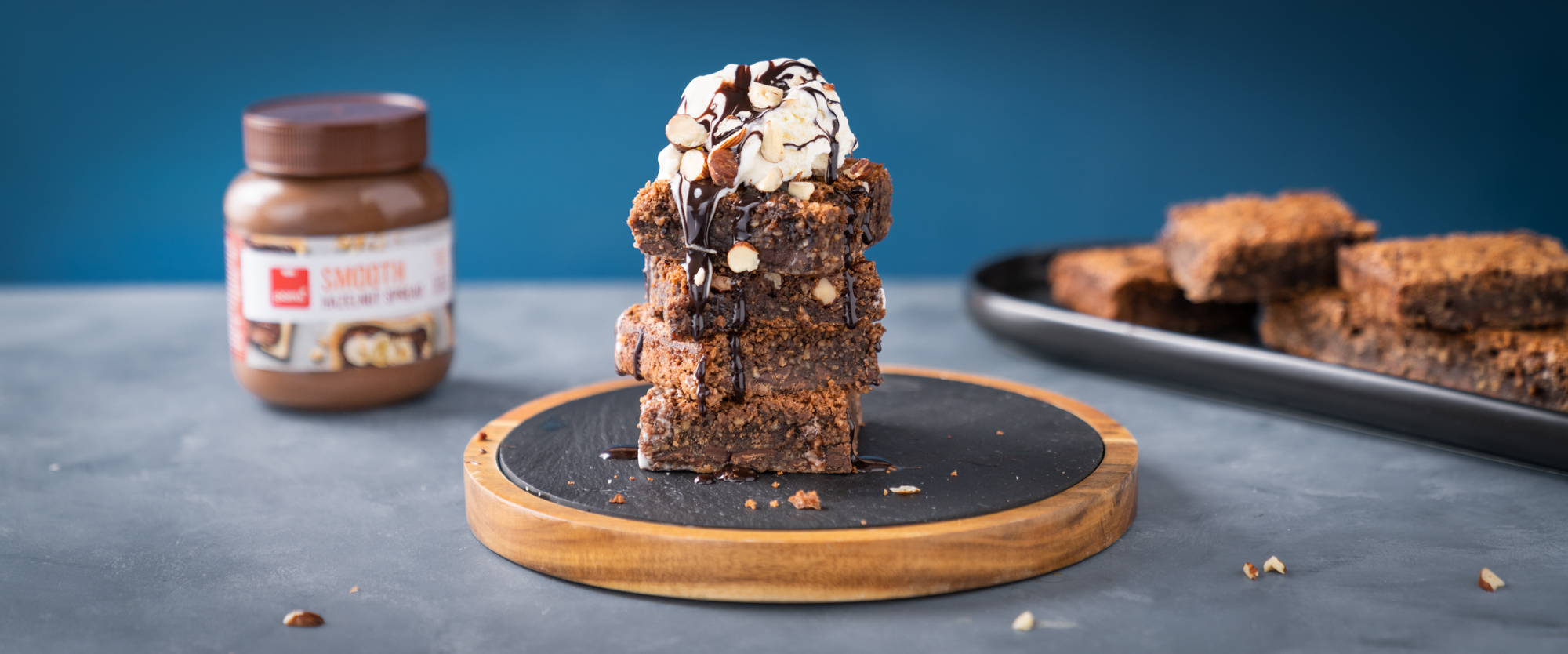 Quick & Easy Desserts
These light & delicate choux puff pastry bites filled with whipped cream are the perfect treat that requires minimal effort, but has maximum flavour! Take them to the next level by shaping into a heart and dusting with icing sugar. Decorate with fresh fruit like Pams Blueberries to elevate the sweetness and add a hint of flare.
Pams Cheesecakes
Treating your loved ones doesn't have to be tricky! To make your Valentine's Day that bit easier after a long day's work, Pams delicious cheesecakes will do just the trick. A flavour for all kinds of chocolate lovers and fruit lovers, simply remove from their packaging and leave to thaw in the fridge before slicing into perfect triangles.
Here at Pams, we love sharing the love through delicious and luxurious food. Cooking for your loved ones and whānau is the perfect way to remind them how much you appreciate them, so use Valentine's Day as the occasion to do just that!